Dr. Bernard Colonna is a highly skilled dentist and the proud owner of his practice located in one of the most beautiful suburbs of Chicago. He joined the practice in 2011 as Dr. Amedeo's associate and eventually became the sole owner in 2022. He earned his B.S. in Biology from the University of Illinois (Urbana-Champaign) in 2006 and went on to earn his D.D.S. from the University of Illinois (Chicago) in 2011.
Dr. Colonna's dedication to continuing education has allowed him to master techniques from some of the world's most renowned dental professionals, ensuring his patients receive the most up-to-date and modern care. He is a member of various dental societies, including the American Dental Association, Illinois State Dental Society, Chicago Dental Society, Arcolian Dental Society, and the Seattle Study Club.
Dr. Colonna is passionate about helping people and takes great pride in building strong relationships with his patients and the community. He finds joy in putting new smiles on his patients' faces and considers it an honor to give back to the community he serves.
Outside of work, Dr. Colonna enjoys spending time with his beautiful wife Samantha, and their lovely daughter Cecilia. They love trying new restaurants, boating, traveling, and taking their two little dogs, Maxine and Duncan, for walks. In his spare time, Dr. Colonna enjoys weight training and exercising.
Dr. Colonna's goal is to one day own a lake house where he can spend quality time with his family on the weekends and retreat from the hustle and bustle of daily life. His patients would describe him as honest, optimistic, and energetic, always striving to provide them with the best advice and care.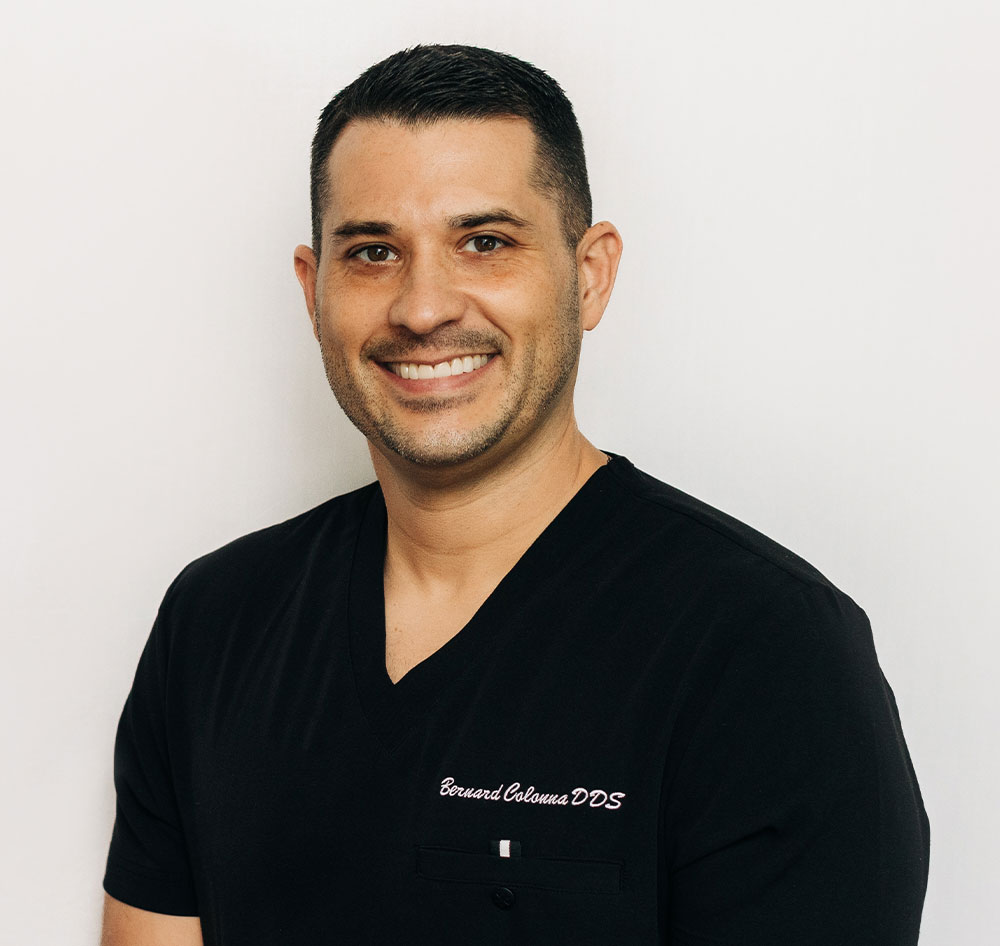 Schedule an appointment with this doctor.