Dentures (Full and Partial)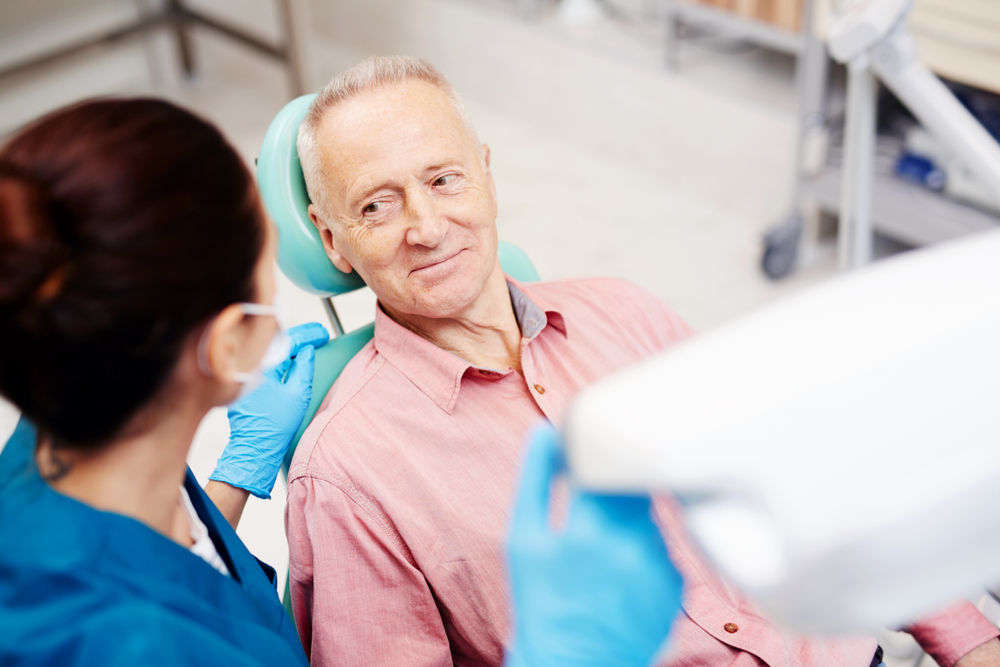 There are more options than ever for restoring your smile and the health of your mouth. One of the most common and affordable solutions to replace missing teeth are dentures, or sets of artificial teeth you can wear to replace some or even all of your teeth.
Wearing dentures helps you perform essential functions like chewing, biting, talking, swallowing and smiling. At Amedeo and Colonna, LTD., we offer both full and partial denture services to the patients of Chicago.
What are the Different Types of Dentures?
Unlike the dental appliances of the past, today's denture wearers enjoy a variety of comfortable options depending on their unique dental needs.
Traditional dentures, which are removable and made of a heavy-duty, quality plastic, are the most common type. This includes both full dentures, which replace an entire arch of missing teeth, and removable partial dentures, which connect to remaining teeth with a metal framework.
At Amedeo and Colonna, LTD., we use digital impressions to closely fit dentures to match your natural mouth and teeth for maximum comfort. Patients sometimes use denture adhesive for even more support to hold their false teeth in place throughout the day.
Dentures are different from dental implants as they are usually removable, while implants have titanium posts attached to the jawbone to hold them in place. Permanent dentures, which are implant supported with titanium screws, are also an option for patients who want a permanent solution.
Who Should Get Dentures?
Dentures are an excellent option for patients missing more than three teeth who want an alternative to dental implants. Unlike dental implants, dentures do not require surgery or a certain amount of available jawbone to support them.
Usually, patients missing a few or even all of the teeth in one of their arches need dentures. For example, those who've lost teeth from gum disease or gingivitis benefit from dentures to replace their teeth. Teeth missing from decay, other forms of disease and injury are also reasons to get dentures.
However, dentures aren't always the right treatment method for everyone. Depending on the extent of your needs, a dental bridge may be better to replace one to three teeth. Dental implants are also a viable permanent option.
How Do I Take Care of My Dentures?
Since dentures are made of false teeth, they can't decay or get cavities like natural teeth. However, if not cared for properly, dentures can become stained, caked with plaque and tartar and full of bacteria.
To ensure your dentures are a strong investment in your oral health for years to come, care for them the way you would care for natural teeth. Brush them twice a day and use a denture cleaner specifically created to maintain their hygiene.
Additionally, make sure you rinse your dentures after each meal since they are used so much for chewing and eating. When not wearing dentures, keep them moist to avoid breaking, cracking and chipping.
When cared for, dentures are highly durable and often last for years. Make sure to maintain regular hygiene appointments with our team to check and see if any modifications, adjustments or replacements are needed as your mouth matures. If you experience any discomfort or breakage, call 847-696-2019 immediately for a solution.
Looking for Dentures Near You in Park Ridge and the Surrounding Chicago?
At Amedeo and Colonna, LTD., our expert team specializes in restorative dentistry solutions that repair your smile and mouth back to total oral and aesthetic health. Call our office at 847-696-2019 to discuss all of the services we offer to restore, protect and maintain your teeth, including full and partial dentures.