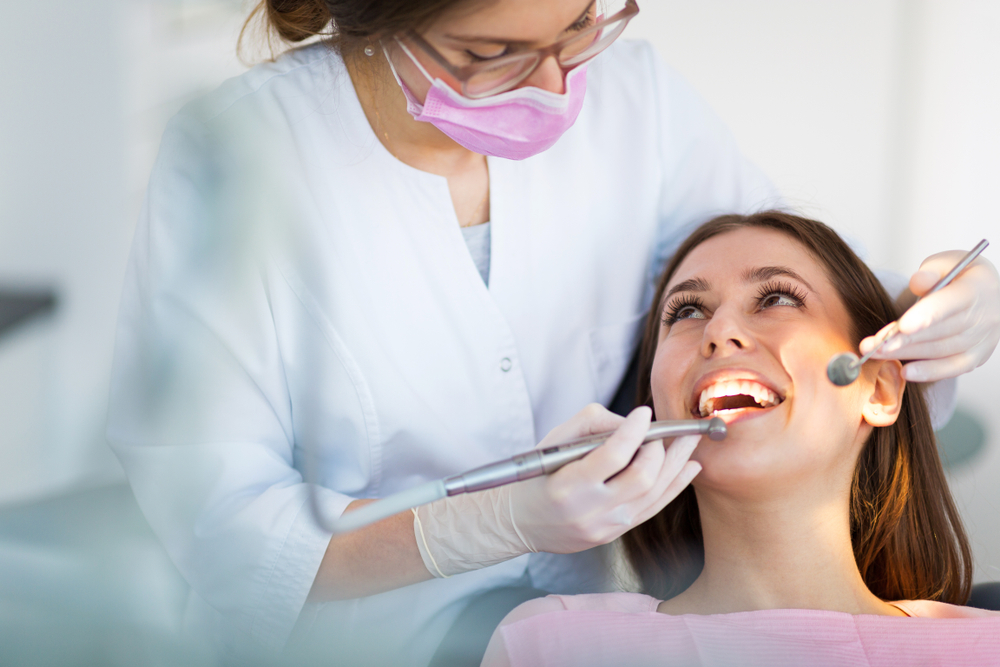 Total oral health is our goal at Amedeo and Colonna, LTD.. While our hope is always that all patients have a consistently healthy mouth, we also must be prepared to recognize, diagnose and treat any diseases or dental problems we see.
This is where oral pathology comes into play–and why it is so important to maintain regular appointments with Bernard Colonna DDS, Kevin Maloney DMD and the team so we can diagnose and treat an oral disease as soon as possible.
What is Oral Pathology?
Oral pathology is a specialization in dentistry that deals with studying, diagnosing and treating diseases specific to the mouth. This includes diseases that impact the:
Teeth
Gums
Bones and joints
Jaw
Skin
Facial muscles
Glands
At Amedeo and Colonna, LTD., we offer an extensive range of services for treating our patients, both for maintaining a healthy mouth and restoring a mouth impacted by disease. Oral diseases can happen to any patient at any age, so make sure you and your family are visiting our team twice a year for your hygiene appointments and oral screenings.
For patients experiencing an oral pathology outside of our scope of expertise and service, we also maintain a wide network of fellow dental professionals we can refer patients to for further treatment. This includes oral pathologists who help restore patients experiencing an oral disease back to health.
How Does Visiting a Dentist Help with Oral Pathology?
General dentists are the first line of defense against oral pathology. As oral health professionals, they are highly trained in spotting signs of abnormalities in your mouth. Oral pathologists, in turn, are experts in treating these conditions alongside your general dentist.
If our team spots signs and symptoms of any oral pathology during your appointment, we will work closely with you to develop a diagnosis and treatment plan that fits your dental needs. Depending on the disease, we may be able to complete treatment in-house.
If you have more complex needs, though, we may refer you to one of our oral health partners as part of the process. In this case, our practice will act as an in-between for regular checkups, communication regarding your health and components of treatment we can complete.
What are the Most Common Forms of Oral Pathology?
While oral disease can take a wide variety of forms, there are several types of oral pathology that occur most often among patients. This includes:
Oral cancer, or any type of cancer pertaining to the mouth or lips
Oral thrush, a fungal infection common in patients with diabetes, dentures or weak immune systems
Black hairy tongue, or an excess of dead skin cells on the surface of your tongue
Herpes simplex virus type 1 (HSV-1), or the development of cold sores in and around your mouth
Common diseases, infections and conditions like those listed above are often easily diagnosable and treatable for our practice staff. In fact, Bernard Colonna DDS, Kevin Maloney DMD includes screenings for conditions like oral cancer in each regular hygiene appointment.
If you believe you may have an oral pathology like those listed above, call our office at 847-696-2019 to schedule an examination. From here, we will discuss next steps.
Looking for Oral Pathology Services in Park Ridge and the Surrounding Chicago?
At Amedeo and Colonna, LTD., our expert team specializes in preventative dentistry solutions that preserve the health of your mouth, teeth and gums.
If you are experiencing any unusual symptoms or changes in oral health that may indicate an oral pathology, please call our office at 847-696-2019 to schedule an appointment and discuss potential treatment measures.