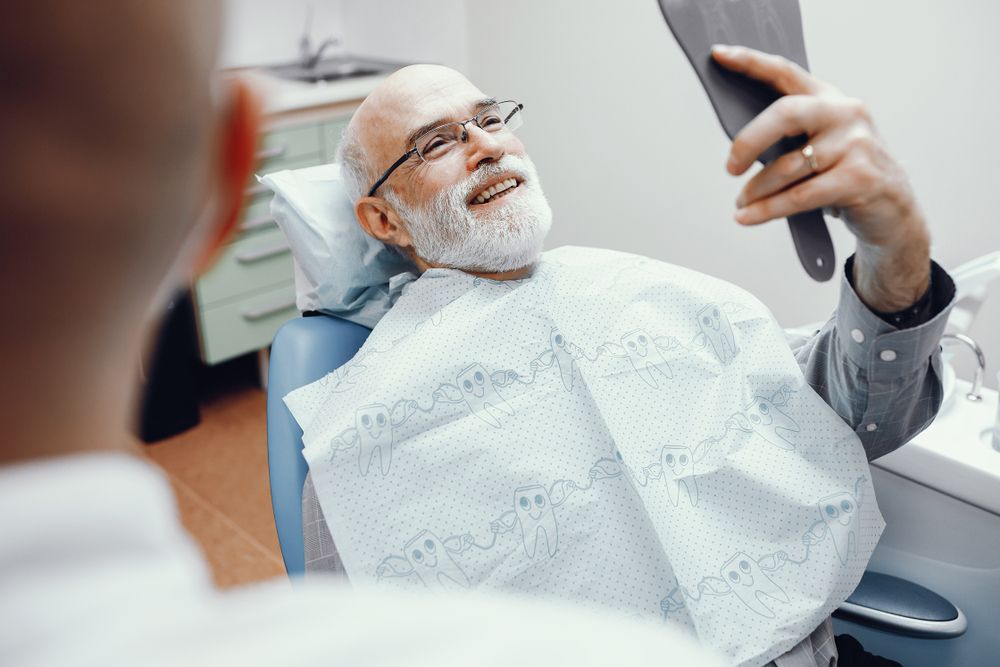 Scaling and root planing is the best way to help remove plaque and bacteria below your gum line and in between teeth that cannot be reached with your normal at-home oral health care or standard teeth cleaning. At Amedeo and Colonna, LTD. in Park Ridge, this treatment is like a deep cleaning for your gums if you are struggling with the beginning stages of periodontal (gum) disease. This procedure can reverse the disease and get your oral health back on track. Our compassionate team wants to give you your healthy smile back and will go the extra mile to ensure you are comfortable during this procedure.
What Happens During Scaling and Root Planing?
Stopping gum disease early before it progresses starts with a scaling and root planing procedure. Patients will have a consultation with our team to evaluate the current state of your teeth and gums. The next step is your scaling and root planing procedure. Next, a root planing device helps to smooth out rough edges near the base of the tooth and root surfaces so that your gums can fit snugly around the tooth once again. This also helps seal the gum line to prevent more bacteria from infecting the tooth.
Scaling and Root Planing in Park Ridge
Gum disease is extremely common in the United States. With the help of a scaling and root planing treatment and excellent at-home oral care, the first stages of gum disease can be reversed. Our team is passionate about giving all patients a healthy smile with the knowledge to continue this care outside our office. If you are in need of scaling and root planing, please call our office at 847-696-2019 so we can get your oral health back on track. We look forward to hearing from you!