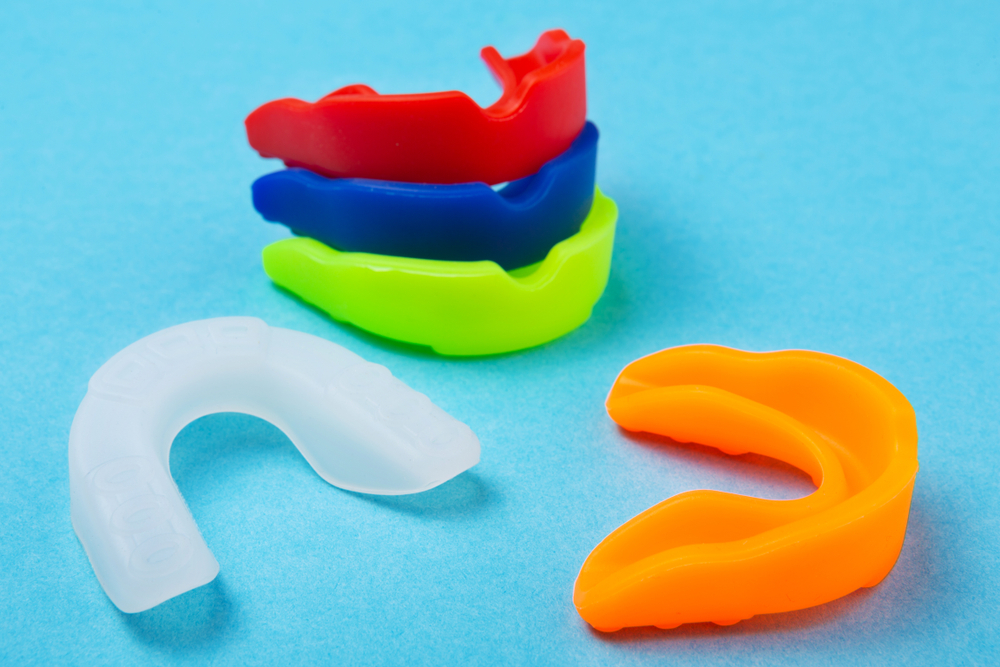 Protecting your teeth against cracking, chipping, trauma and damage is highly important for your oral health, especially when playing contact sports. Simply wearing an athletic mouthguard can prevent expensive dental bills, lengthy treatments and a future of dental issues and complications.
An athletic mouthguard is a dental appliance specifically designed for athletes who play any sort of contact sport to protect their teeth, gums and soft tissues. Our team at Amedeo and Colonna, LTD. can provide you with guidance about types of mouthguards and what is best for you and your athletic needs.
Why is it Important to Wear an Athletic Mouthguard?
Sports are a great way to stay in shape, build character and meet new people. However, every sport offers a level of physical risk for injuries to the body. Contact sports in particular cause expensive and inconvenient dental damage to children, adolescents and adults each year–both across the nation and right here inChicago.
This is why it is crucial to wear an athletic mouthguard. Not only does it save you potentially thousands in restorative and reconstructive dental treatment, mouthguards also protect your teeth, gums and soft tissue from dental trauma and damage.
Who Should Wear an Athletic Mouthguard?
While our team at Amedeo and Colonna, LTD. believes it is a good idea for all athletes to have some form of mouth protection while playing sports, those that play high-contact sports are most at risk for damage.
Football, baseball and softball, basketball, soccer, lacrosse, field hockey and hockey players should absolutely get fitted for a custom-made athletic mouthguard.
What Are the Different Types of Athletic Mouthguards?
There are a variety of different athletic mouthguards you can use to fit your budget, level of athletic activity and dental care needs. Our team will provide consultation about what is best for you, and if needed, help you start the process to get a custom mouthguard.
A common form of an athletic mouthguard is the boil and bite mouthguard, which can be purchased from most major sporting goods stores. These guards are generally designed to fit the size of a child, adolescent or adult athlete's mouth.
In order to fit the guard for your mouth, you must submerge it in hot water ("boil") to make the plastic material soft and pliable. From here, you then bite down so the guard quickly molds to the shape of your teeth, gums and mouth.
Boil and bite mouthguards are an excellent short-term solution for contact sport coverage or for any athlete who wants extra protection against potential falls, hits or other accidents. However, since they are not designed to fit your mouth in particular, but generally to fit a child, adolescent or adult, they may shift or move around.
Bernard Colonna DDS, Kevin Maloney DMD and our team also offers custom-made mouthguards to fit the exact shape of your teeth and mouth. This provides an additional layer of valuable protection, as the guard is designed exactly as you need for both the shape of your mouth and what athletic activities you'll be doing.
 A custom mouthguard is what we recommend for maximum safety. Since it is fitted to your individual mouth, this is also the most comfortable and secure option.
Looking for an Athletic Mouthguard in Park Ridge and the Surrounding Chicago?
At Amedeo and Colonna, LTD., our team specializes in preventative dentistry solutions for both children and adults. Call our office at 847-696-2019 to discuss athletic mouthguards and ways to protect your teeth for you or your child.