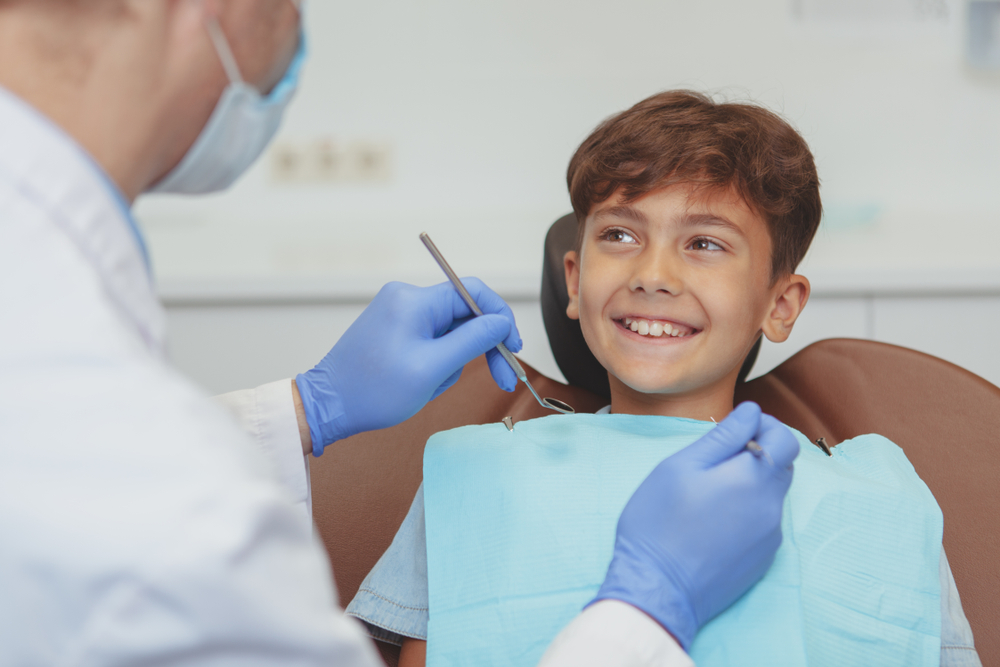 Even when maintaining healthy oral habits like brushing and flossing, your child may still need a dental filling to treat a cavity. It's especially important to treat decay in a child's tooth as soon as possible to prevent further dental damage down the line.
Using a filling helps preserve and protect the structure of developing baby teeth, protects permanent adult teeth and keeps bacteria from getting into a tooth and causing further decay and infections.
Since it takes time for children to learn proper dental hygiene, and since they have unique challenges and needs as their mouth initially develops, decay is both very common and very treatable.
What is a Dental Filling?
Dental fillings are a simple and effective solution for decay and cavities that develop from bacteria in a child's teeth. Fillings are affordable and thanks to modern innovations in dentistry, are quite unnoticeable when compared to natural teeth.
If properly cared for and maintained, a dental filling will protect and preserve the permanent tooth underneath baby teeth.
Why Should My Child Get a Dental Filling?
Even if your child brushes twice a day, flosses and sees Bernard Colonna DDS, Kevin Maloney DMD regularly, bacteria can still build up on teeth as plaque. An excess of plaque then leads to tooth decay in the form of cavities, or holes that develop in teeth.
If left untreated, a cavity can become severely infected down to the tissues of a tooth. Since baby teeth protect adult teeth, deep damage to a baby tooth can cause problems for permanent teeth before a child even comes close to adulthood.
Cavities are very treatable with a simple tooth filling–when caught at the right time, of course. Examining your child's teeth for decay is a crucial part of preventative dentistry and standard hygiene appointments, so make sure you're seeing Bernard Colonna DDS, Kevin Maloney DMD and our team at Amedeo and Colonna, LTD..
What Happens During a Cavity Filling for a Child?
When treating a decayed tooth, our team will first remove the decayed and infected material from the inside of the cavity. Depending on the level of decay and how big the cavity is, we may apply a local anesthetic around your child's tooth to numb it. This includes using a flavored topical gel to numb gums, too.
What filling material we use for the cavity depends on the level of decay. Fillers vary in composition, cost and where they are most effective in the mouth.
Once we apply the filling, we'll harden it with a special blue light. To protect the tooth from further decay, we'll also apply a dental sealant to keep plaque and bacteria from gathering on its surface.
Finally, if needed, our team will shape and mold the filling so your child's bite is normal.
Does Your Child Need a Dental Filling in Park Ridge?
Are you looking for cavity treatments near you? At Amedeo and Colonna, LTD., we are pleased to serve the pediatric patients of Park Ridge and the surrounding Chicago. We also offer emergency dentistry for kids experiencing severe tooth pain.
Call our office today for an appointment: 847-696-2019.