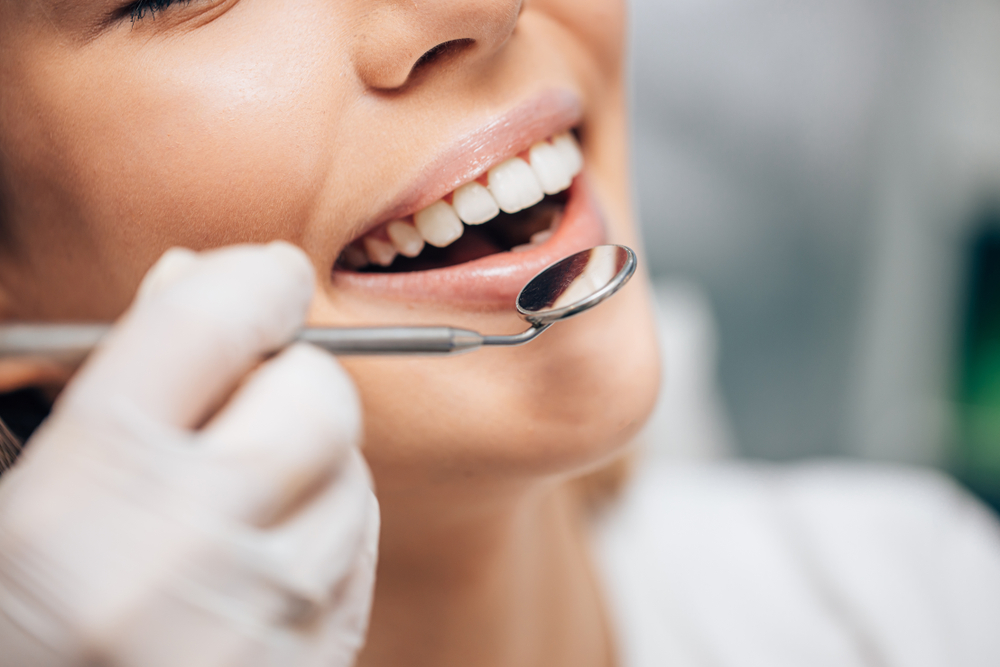 Life happens, and that's where cosmetic dentistry comes into play. Bernard Colonna DDS, Kevin Maloney DMD and the team are pleased to offer dental bonding, an affordable, quick and efficient solution for stains, minor chips, cracks, blemishes, gaps and irregularities in teeth.
Much like veneers, dental bonding is used on the front, visible parts of your teeth to repair and enhance the appearance of your smile. However, this solution can be completed in only one visit to Amedeo and Colonna, LTD., while veneers require working with a dental lab.
We can perform a bonding treatment in as little as an hour, making this a very common, non-invasive cosmetic treatment for our patients.
Who Should Get Bonding Done to Their Teeth?
Bonding is the ideal treatment for patients looking for a quick, durable, affordable solution for minor aesthetic damages to their teeth, such as a chipped tooth.
The most common imperfections we see at Amedeo and Colonna, LTD. when performing a bonding treatment are:
Chips
Cracks
Gaps
Internal stains that cannot be removed with professional teeth whitening. This includes stains from medications, root canals or fluoride overexposure.
Blemishes
Minor irregularities, including mishapen teeth
Worn teeth from grinding
Dull teeth
How Does Dental Bonding Work?
Dental bonding can be completed in one visit with our team, and you can enjoy the benefits of your new smile as soon as you leave the office following treatment.
During the process, we will apply a tooth colored composite resin to the affected tooth. To ensure optimal results, Bernard Colonna DDS, Kevin Maloney DMD will lightely texture the tooth so the resin attaches properly. This is usually the only alteration that happens to your natural teeth during bonding, and it is completely painless and harmless.
Once the resin is applied, our team will provide any necessary shaping so it blends in seamlessly with your natural smile. Since the material is similar to putty, we can easily shape it before the curing process.
The final step is to use a special curing light that hardens the bonding and firmly affixes it to your teeth. We'll complete treatment with any necessary last-minute shaping and a polish. From here, your only step is to go show off your new restored smile to Chicago!
How Do I Care for Bonded Teeth?
Caring for a bonded tooth is just like caring for a natural tooth. The bonding resin is very similar to enamel.
Continue to brush twice a day, floss once a day and maintain bi-annual hygiene appointments with our team. If you notice any cracking, chipping or damage to your bonding, call us at 847-696-2019. We are happy to help with any needed repairs, restorations or further cosmetic treatments.
Looking for Dental Bonding in Park Ridge and the Surrounding Chicago?
At Amedeo and Colonna, LTD., our expert team specializes in cosmetic dentistry solutions that maintain your healthy mouth and show off your beautiful smile. Call our office  at 847-696-2019 to discuss all of the services we offer to brighten, repair and enhance your teeth, including dental bonding.